Hi! School has started around here three weeks ago and we are all still adjusting to the new routines. There is a 3rd grader that goes to school #1, a first grader that goes to school #2 and a kindergarter that goes to school #3... Good thing is, school #2 and #3 are close to each other and are only 5 minutes away from school #1 so isn't as bad as it sounds, although having them all at the same school would definitely simplify our lives...
They all start at 9am, come home to lunch (it is a common thing around here, although school canteens serve great healthy food), go back to school, leave at 3.30-4pm and a few days a week there are extra curricular activities (ballet, judo, arts & crafts). Time flies during the day...
Today I am joining the Itch To Stitch Birthday Tour! I have been following Kennis work since the beginning and have tested one or two of her patterns. Her patterns are really good and professional. If you don't know them, well you should! :)
Pattern:
A modified version of the Paulina top, by Itch to Stitch.
Fabric:
Floral lightweight French terry + burgundy interlock.
Details:
The Paulina top is a raglan shirt made with both knit and woven with a twist: it features an underlay contrast and peekaboo cut outs below the armholes.
You all know I do lots of blog tours and pattern testings but lately I am trying to be more thoughtful about it. I want my sewing hobby to be more sustainable so I am trying to sew for myself (and for my kids) only things that are really lacking on my wardrobe.
I have been wanting to add a couple of simple raglan shirts for Fall and with this tour I finally had a chance to make one. I wanted it to be simple so I modified the original Paulina top. I omitted the armhole cut outs and simplified the front and back pieces - instead of making two pieces (one knit and one woven) I made it only one piece for the front and one piece for the back.
Here is the line up for this tour!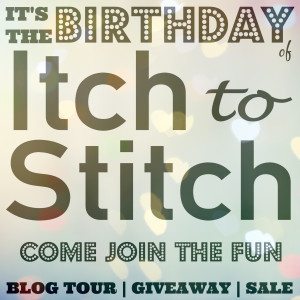 Kennis is offering a great discount for her patterns during this tour, so here's your chance to get a few! Get 20% off one pattern (code: 20off), 30% off two patterns (code: 30off) or 40% off three or more patterns (code: 40off)!
There are some great giveaways running over Itch to Stitch's blog, so head over there for a chance to win!
You can win a
daily
give away of 2 patterns of
Baste + Gather
,
Straight Stitch Designs
,
Megan Nielsen Patterns
,
Jamie Christina
,
Hey June Handmade
,
Wardrobe by Me
,
Filles á Maman
, and a
final
great prize:
The Fabric Store
- $100 Gift certificate,
Elliott Berman Textiles
- Fabric bundle from France & Italy,
Craftsy
- three online classes of your choice,
Girl Charlee Fabrics
- $25 Gift certificate,
Indie Sew
- $25 Gift certificate,
UpCraft Club
- $25 Gift certificate, Quarto Publishing Group USA -
the SHIRTMAKING WORKBOOK by David Page Coffin
!
a Rafflecopter giveaway
Happy sewing!